MAKING YOUR LASHING EXPERIENCE EASIER.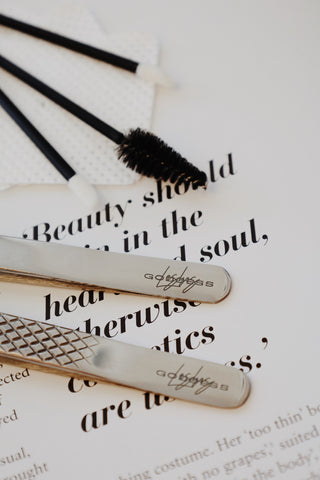 I've tried countless lashes, but none compare to the incredible quality and stunning look of these lashes. They make me feel like a fierce and confident queen!
These lashes are my secret weapon for turning heads and making a statement. The volume and length they provide are absolutely unmatched. Prepare to unleash your inner diva!
I've never been a morning person, but these lashes give me an instant boost of glamour and confidence. They're so lightweight and comfortable, I forget I'm even wearing them. Get ready to slay all day!
I've finally found lashes that truly accentuate my eyes and enhance my natural beauty. They're perfect for any occasion, from a casual day out to a glamorous night on the town. Prepare to fall in love with your own reflection!
I can't get enough of these lashes! They're like a magical accessory that instantly transforms my look and takes it to a whole new level. Prepare to fall in love with the flirtatious flutter they provide!
I'm a lash addict, and these lashes have stolen my heart. They're bold, luxurious, and add that touch of drama I crave. Trust me, you'll become addicted too!